Yealscombe Farm is located in the centre of the Exmoor National Park, just to the west of the well-known and unspoilt village of Exford, Somerset. The 400 year old farm is surrounded by fields and woodland, with a small stream running through the middle, feeding the river Exe below. Whilst no longer a working farm we have ponies, sheep, goats, chickens and ducks – and are decidedly dog-friendly!
Self Catering Holiday Cottages on Exmoor
The beautiful stone built stable block has been converted into 2 charming cottages making a great base from which to explore the fabulous Exmoor countryside, from its inspiring coast to rugged open moors and everything in between.
You are welcome to walk in the 7 acre wood which is home to deer, badgers and foxes and there are footpaths from the cottage doorstep leading to surrounding countryside and Exford Village 1.5 miles, where there is a local shop with post office, tea room and a couple of pubs.
Stable Cottage – Sleeps upto 8
4 Bedroom Cottage Sleeps upto 8

Tranquil location near Exford Village

Ideal for walkers and Cyclists
Grooms Cottage – Sleeps upto 4
2 Bedroom Cottage Sleeps upto 4

Tranquil location near Exford Village

Ideal for walkers and Cyclists
The coastal towns of Lynmouth, Porlock and Minehead are only a short drive from Exford and there are a variety of beaches along the coast, consisting of sandy and shingle beaches, plus some are ideal for surfing and body boarding. In 2011 Exmoor National Park was designated an International Dark Sky Reserve, the first place in Europe to achieve this prestigious award and only the second in the world. A lovely cottage, in an ideal location to explore some of the best of Exmoor.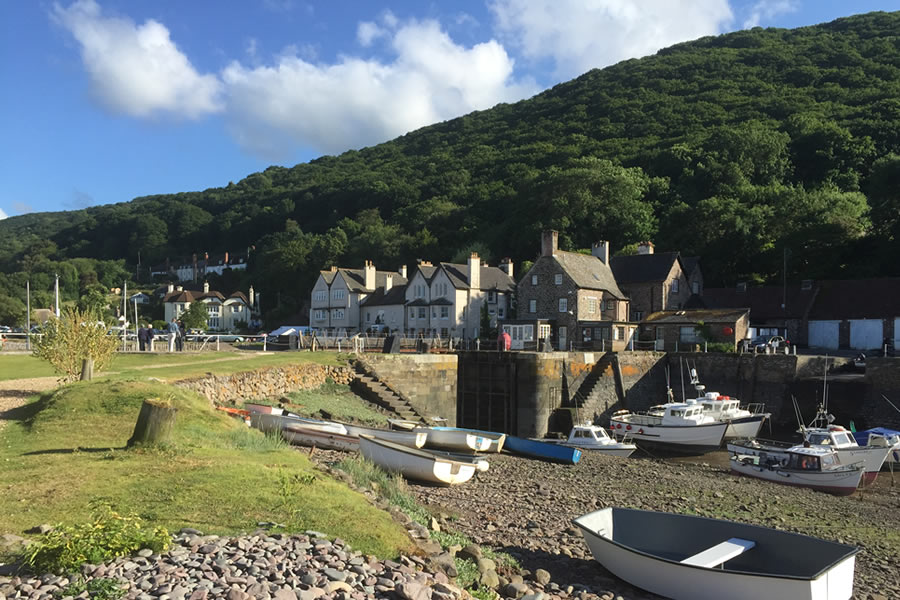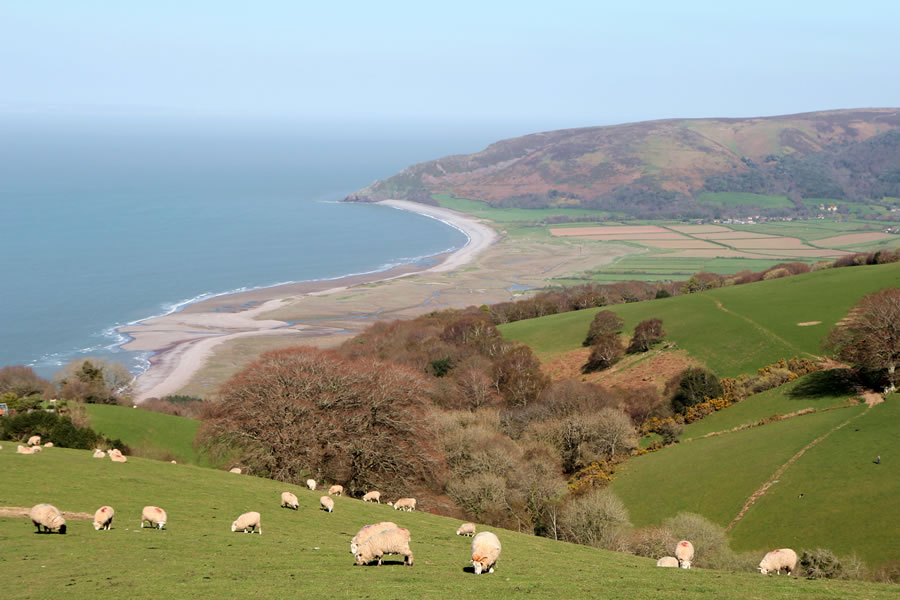 Testimonials
We had an absolutely wonderful week.  The cottage is lovely, so homely with very thoughtful touches.  We all felt very at home and thoroughly enjoyed the location – perfect for exploring.  The kids loved playing with Silas & helping feed all the animals – thank you so much for letting them help! Will definitely recommend & come back again.
What a magical place.  Such a beautiful cottage, the location is perfect for exploring Exmoor and surrounding areas.  Tracey & Simon are such warm, welcoming hosts, the whole experience has been so easy and stress free.  We will be back and bringing more family with us.  We spotted the stag – not the giant – but a smaller herd.  Thank you so much for letting such a beautiful cottage.  (cake & tea was spot on ).
We have loved our stay in this peaceful, pretty cottage.  Tracey & Simon were very welcoming and we really enjoyed hearing about the history of the farm and cottage.  The children were so lucky to be here at Easter time to welcome newborn lambs!  It was lovely to be welcomed back every day by Silas the dog and of course, the goats.  Exmoor is a really great place to come with your dog; with lots of walks and dog friendly cafes, pubs and shops.  With great thanks from Sarah, Ian, the boys and Dexie Dog.
Congratulations on developing such a stylish and functional cottage.  We really enjoyed our stay.  The location is perfect for exploring Exmoor National Park and the views from the bbq area are divine.  Thanks also, Tracey & Simon, for your friendliness (and the entertaining show of sheep wrangling!) and welcome.
An outstanding cottage that has the most unbelievably beautiful views that one can wake up to each morning… Surrounded by beautiful picturesque towns that are barely 15-20 minutes away, and excellent mountain/forest walks starting from the doorsteps of the cottage, you couldn't choose too many nicer places if you love nature and want to escape from it all for a few days.. Simon and Tracy are wonderful hosts and if you have little ones, they will also love the many sheep, ducks, hens, rabbits… We spent four nights, and had difficulty dragging ourselves away on the 5th!
Thank you Tracey & Simon for a really lovely stay at Grooms Cottage.  We felt so lucky to be the first guests to stay in this newly re-furbished cottage.  It's in a great, peaceful location with fantastic views making it the prefect place to explore Exmoor and the surrounding area.  You have made us feel so welcome and we'd love to come to stay again soon and will certainly be recommending it to friends and relatives.  Thanks again.
Had a wonderful 3 nights relaxing.  Beautiful location & well equipped comfortable Cottage.  Lovely welcoming family & animals.  Really enjoyed our stay & would love to return sometime soon.  Thank you Tracey & Simon & of course Silus
Enjoyed our stay very much. We think your cottage is lovely.
What a perfect setting.  We really enjoyed our few days retreat in this beautiful Cottage, thank you.  What a beautiful part of the country and some of the best views driving across Exmoor to Porlock.
Thank you Tracey & Simon.  Beautiful place, stunning Cottage, welcoming, we will most def be returning. xx
Beautiful location, comfy, cosy, clean fresh cottage! Perfect for the long weekend! Animals are gorgeous.  Thank you so much for your hospitality. *****
Wonderful week, fantastic cottage.  Our first time staying on Exmoor, we certainly struck lucky.  Thanks Tracey & Simon
WHAT A TRULY MAGICAL FIND!

Tracey & Simon have done a fantastic job of creating a homely, tranquil base from which to enjoy the wonders of Exmoor!  We have all had a great time and will hopefully return again very soon – to check out the chickens!!!.  Thank you soooo much xxx
A wonderful few days in a wonderful setting.  We've had a great time exploring Exmoor and the cottage is so comfortable and well equipped, a true home from home.  Wish we had longer so we'll have to come back.  Thank you Tracey & Simon for a brilliant stay and a hug to Silas.
We had a lovely stay in the cottage, which has been renovated to a very high standard and interiors very tastefully done.  Would love to stay again many thanks.
We have had a really wonderful stay in this lovely, peaceful cottage, it is so relaxing and the weather has been very kind to us.  Thank you Tracey & Simon, Exmoor is wonderful.
Definitely recommend staying here! Simon and Tracey are lovely and their place is beautiful. The cottage is equipped with everything you could need, plus nice little touches like a cake on arrival! The views are amazing too. Thank you for a lovely weekend.
What a fantastic cottage. It is in a great location, is very clean and well equipped. Our daughter loved helping out with the animals, it was definitely her highlight of the holiday. Would highly recommend.
This was our first visit to Exmoor as a family. It's is absolutely amazing. Such beautiful scenery and the most amazing walks. The cottage was beautifully presented and very clean. Lovely fresh vases of daffodils around the cottage. Wonderful homely feel. Our children loved feeding the animals, it was the highlight of their holiday. Highly recommend